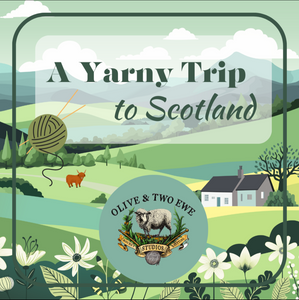 Travel to Scotland with the Yarny Ewes - First and Second Payments
Regular price $2,367.50 Sale
This listing is for those who have paid their deposit for the trip to Scotland. 
Due by 11/1/2023: $2367.50 (double occupancy/sharing)
Due by 2/1/224: $2367.50 (double occupancy/sharing)
Select which payment you are making by using the dropdown menu. We added both in the event anyone wishes to make both payments.
Please note that you are paying by credit card via this listing. If you wish the $50 discount for cash payments, this and all future payments (NOT the deposit) must be paid via a check (follow the directions on your payment checklist that was provided in an earlier email directly following payment of your deposit.)
Should you have any questions, please email: michelle@oliventwowe.com
We can't wait!