Bringing the Best to Fiber Lovers!
Our gorgeous, quality hand-dyed yarns are our paramount offering, but did you know we offer much more? Weekly, we offer a fun, informative LIVE! podcast on YouTube that may also be watched later at your leisure. Fiber lovers like to be organized and we are an affiliate with Erin Condren planners to bring you the best in organizational tools. We are also ambassadors for Stella & Dot and love to explore ways to incorporate these glorious jewels into the fiber life. Our fun, supportive (and drama-free, politics-free) Facebook group, the Yarny Ewes is a great way to connect with over 1,000 fiber lovers for fun and inspiration. Knit Picks offers a variety of yarn and fiber tools and we happen to be an affiliate! As an Amazon Affiliate, we receive a small commission on products you purchase at no additional cost to you. The same applies to our Erin Condren affiliation. Access our Amazon collection below by clicking the "Our Favorite Things" button.
Watch our Most Recent LIVE Shop Update
Check out our podcast from Saturday!
Join our Yarny Ewes Facebook Group for Exclusive Features and more!
Our Facebook group is a drama/politics free zone with exclusive opportunities including Featured products not available on our website.
Join the Yarny Ewes Now
Join the Wave to be Organized
We are so excited to bring to you quality products from Erin Condren! These are the planners that Carolyn and Michelle are now using to stay organized and are perfect for keeping info on your stash, works in progress and more! We are now an Erin Condren Affiliate and will earn a small commission from each purchase that you make.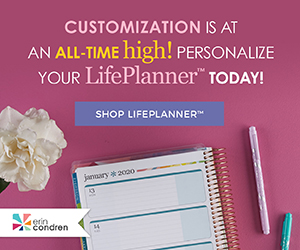 We are a participant in the Amazon Services LLC Associates Program, an affiliate advertising program designed to provide a means for us to earn fees by linking to Amazon.com and affiliated sites.