Shop the Knit Nook
Join us at The Knit Nook in Celebration, Florida! Shop locally hand-dyed yarn, Chiaogoo needles, CocoKnits, Birdie Parker Designs and more. See our samples and learn about our fine yarns. We are located at 660 Celebration Avenue, Celebration, Florida.
Watch our Most Recent LIVE Shop Update
Check out our podcast from Saturday!
Join our Yarny Ewes Facebook Group for Exclusive Features and more!
Our Facebook group is a drama/politics free zone with exclusive opportunities including Featured products not available on our website.
Join the Yarny Ewes Now
Join the Wave to be Organized
We are so excited to bring to you quality products from Erin Condren! These are the planners that Carolyn and Michelle are now using to stay organized and are perfect for keeping info on your stash, works in progress and more! We are now an Erin Condren Affiliate and will earn a small commission from each purchase that you make.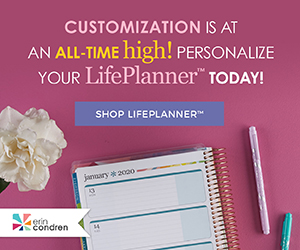 Why Indie-Dyed?
We select the best yarn available and lovingly care for it throughout the entire dye process to bring you quality and feel-good fibers. Our unique colorways work up nicely to ensure creations you'll be proud to gift or wear yourself. We're fiber crafters just like you and know you'll appreciate the care that goes into every hank we produce.
We are a participant in the Amazon Services LLC Associates Program, an affiliate advertising program designed to provide a means for us to earn fees by linking to Amazon.com and affiliated sites.
Check out our Instagram